Make your own bracelet with this complete kit.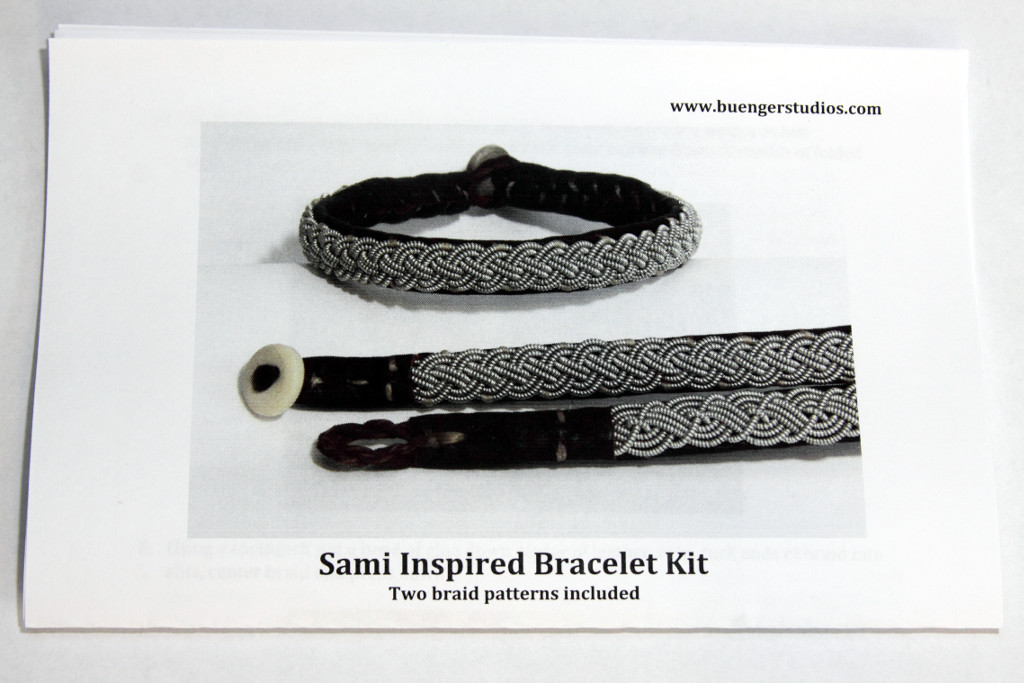 Includes detailed instructions to make your choice of two braid patterns.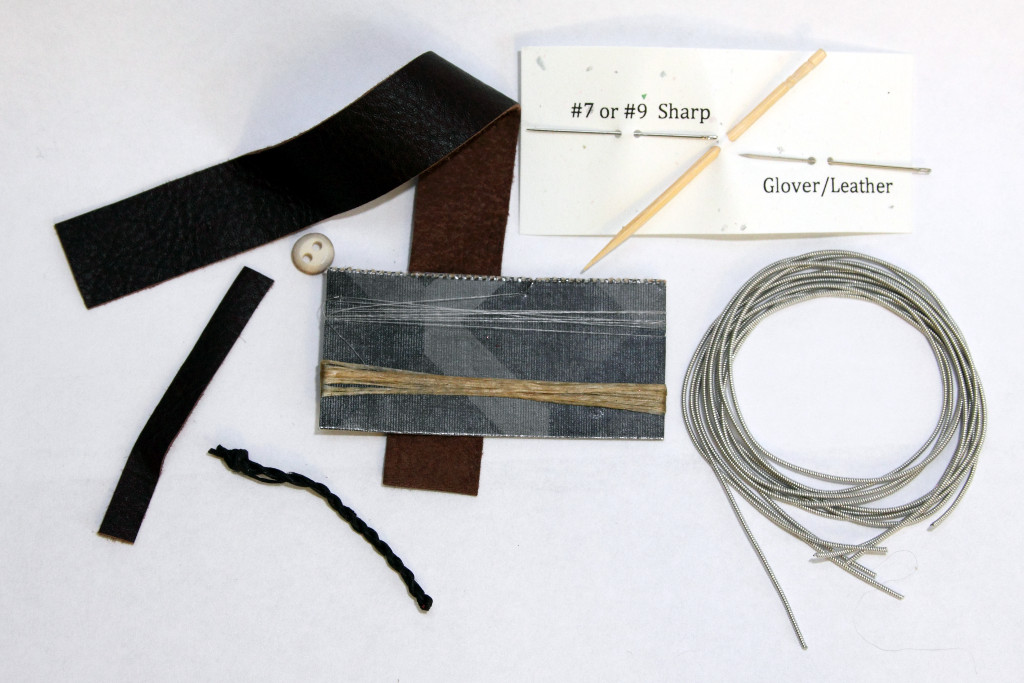 Includes

Four strands of 0.40 mm tin thread (pewter and 4% silver)
Reindeer leather in your choice of 11 colors

~7 ½" X ¾" base
small strip  for button shank
assembled leather and synthetic sinew button loop

#9 or #7 sharp needle
#7 or #5 Leather/glover needle
FireLine®
Synthetic sinew
Toothpick
Reindeer antler button
You will need

Scissors
Rubber cement
Measuring tape
Clamp or clipboard
Paper clip
Available in two sizes: Standard – fits up to 7.5″ and Extra Large (XL) – fits up to 10″
Sizing Information
Already made this all tin kit? Order a refill – includes everything but instructions and needles.
Shipping and handling will be calculated in the PayPal shopping cart.
International buyers are responsible for taxes or custom duties, if any, and assume all risks in case of lost packages.
Questions?   Contact us!
Review and make changes to your shopping cart here: